Outdoor shoes with a heel
A sole dedicated to the outdoor world and inspired by the MICHELIN® M12 XC cross tyre.
The triangular features in the center of the sole provide traction and stability, while large grooves add optimal self-cleaning abilities and durability.
CRS
Compound that guarantees stability, traction and great abrasion resistance on outdoor and uneven terrains thanks to a lower shore.
DENSITY (Kg/cm3): 1,08-1,14
HARDNESS (shore A): 68±3
RESISTANCE TO ABRASION (mm3): <100
all outdoor range products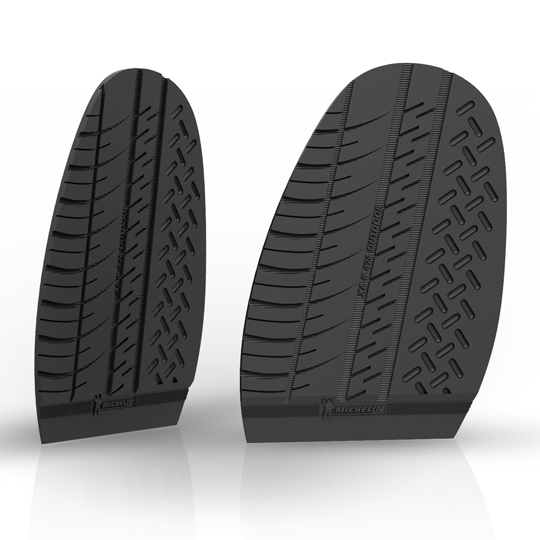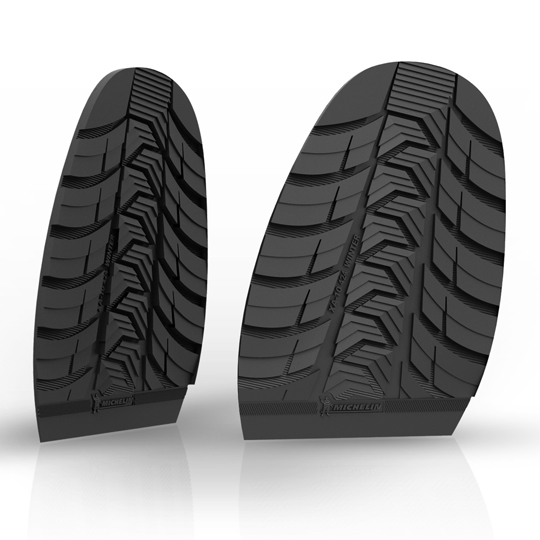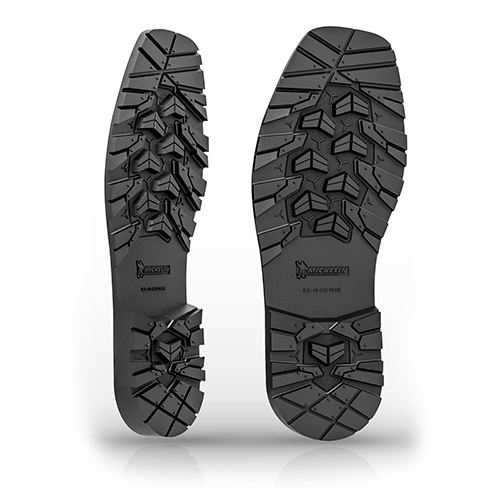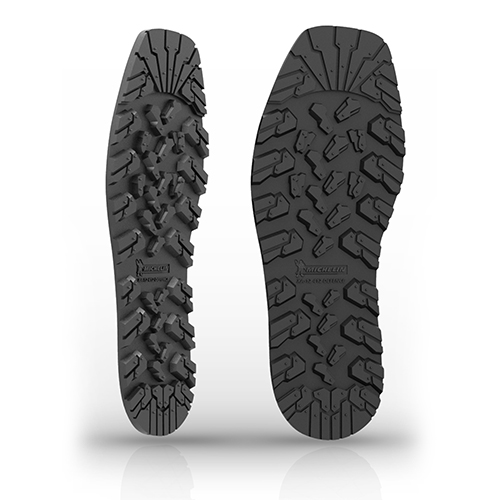 JV Internarional srl
Piazza Santo Stefano, 6
20122 Milano – Italy